The power of process mining
Thank you for being a part of The Power of Process Mining! We hope you liked the webinar and gained helpful insights into how process mining can add real value to your business processes. The improvement of our webinar offerings is of great concern to us, so we really look forward to your feedback and would be pleased if you take a moment to answer our feedback survey:
If you enjoyed our session on The Power of Process Mining and would like to understand how process mining can bring value to your organisation, register for a one on one session with GBTEC and Leonardo via the form. Looking forward to hearing from you soon!
Six reasons why you should implement Process Mining
Process Mining is suitable for every company. It uncovers hidden process data to track down the pitfalls, errors and bottlenecks within your processes, so that you can implement process improvements, where it really matters. Here are the top six reasons for implementing Process Mining.
Reason 1:
Theory and Reality are often Different
Rapidly identify and validate your actual processes using real process data
Reason 2:
Accuracy is Measured by Execution
Is the process well-executed from a customer view?
Reason 3:
Data Drives Dollars
Every data source has a story to tell. Process Mining brings it to life.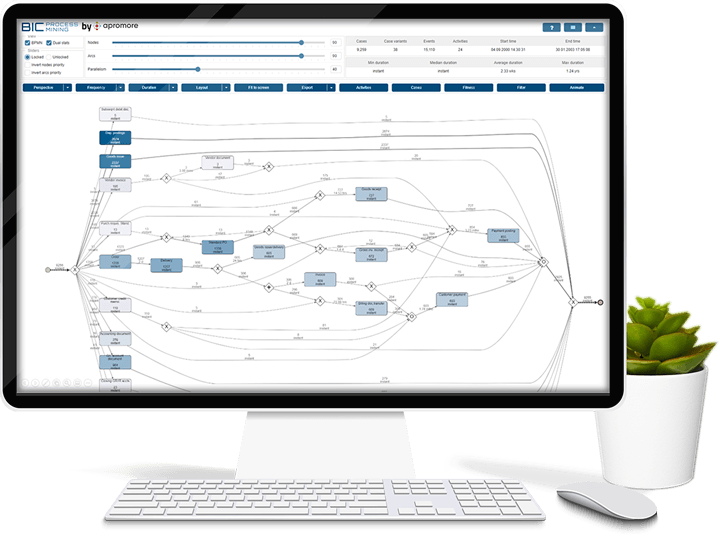 Reason 4:
Small Insights, Big Value
Don't wait for the perfect world – start small and scale up
Reason 5:
Simulation and Predictive Monitoring
Harness the past to foresee and change the present… and the future
Reason 6:
You Can't Manage What You Can't Measure
Process Health drives quality – in execution, compliance and value