Digital Transformation: 7 trends you don't want to miss in 2022
For many companies, one of the most important realizations of the last two years has been that digital transformation is not only opening up many opportunities for them, but is also advancing inexorably. In 2022, the Covid-19 pandemic will continue to influence our (professional) lives in many ways, as we will continue to see accelerated digitization and virtualization of business and society.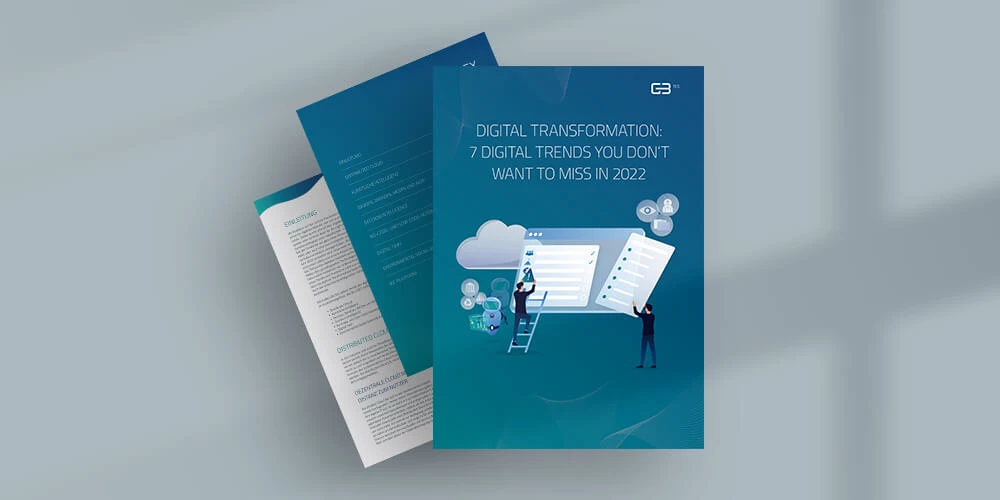 In addition to the fundamental technologies that remain the focus of many companies, new trends will also significantly drive digital transformation. Some of these technological developments are already emerging for the coming year. In order to be up-to-date now, we have summarized seven digital trends for you that you should not miss in 2022:
Distributed Cloud
Artificial intelligence
DevOps, DataOps, MLOps and AIOps
Decision Intelligence
No-Code- and Low-Code-Automation
Digital Twin
Environmental Social Governance
In addition to detailed explanations, we give you an insight into possible application scenarios and advantages of these digital trends. In this way, you are ideally equipped for the digital future in your company.
Do you have any questions?
Do you have any questions about our products or services?
Our experts will gladly assist you and look forward to your request.