GBTEC (formerly avedos) is highly committed to GRC Reporting. GBTEC presented and discussed six paradigms related to this topic. In the following we summarize the most important information and give you an overview of how you can benefit from the 6 paradigms and hands-on recommendations.
Paradigm change in GRC reporting
– Generate tangible value for the executive and supervisory board
Many organizations still view GRC reporting merely as a necessary legal requirement and a contribution to reducing liability. Reports for executives and supervisory boards, however, offer potential for presenting opportunities in light of risks and, therefore, delivering real value for the company's sustainable development. This, however, requires a paradigm shift in the way that GRC processes are reported so that the efforts center on providing concrete insights on core issues for the supervisory and executive boards.
The goal now is to shift toward the six paradigms and away from the fragmented, highly detailed reporting focused on a set point in time. The question that remains is – how do you get there?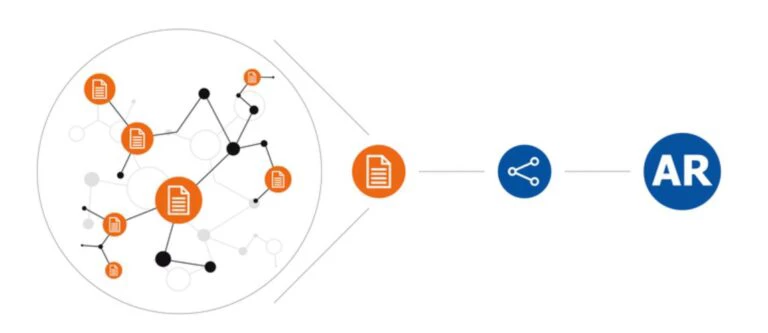 Picture: Integrated reporting
In order to approach this goal, it is necessary to rethink existing organizational processes and have the courage to transform them. To enable this on a business level, the staff functions will need to bring the methods closer together. The following guidelines ensure a success implementation without placing day-to-day tasks at risk:
The new approaches must flow into reports that are fast and intuitive to understand and, therefore, provide a relevant basis for making decisions.
Sound methods are important to avoid frequent changes and work more effectively.
These methods must be repeatable for the reporting periods to clearly show that they provide a reliable, suitable foundation for decision-making within executive and supervisory boards.
The new developments must fit the requirements of the individual industry and company. In addition to the different regulatory requirements, a company's culture, customs and even size also influence reporting processes.
The developed methods and the path to the goal must be realistic in terms of the work and expense involved for the departments. This not only refers to the revamping phase where new methods are being developed and existing ones need to stay running to fulfill reporting obligations. It also addresses the long-term availability of resources and ensures feasibility in normal, everyday operations.
Furthermore, there is still much work to be done with respect to comments and explanations. They are necessary to openly, transparently convey the added value and, therefore, essential to achieve acceptance from the executive and supervisory boards.
The GRC departments must be a driving force in initiating and supporting the necessary change on the path to integrated reporting. The general perception of these departments will also shift from that of a business "obstructer" to a leadership role as a trusted business advisor. The changing role models and also the technological developments offer an opportunity to actively shape this change and forge new paths in dialog with the executive and supervisory boards.
The first episode of GBTECs GRC Podcasts was broadcasted in February 2019. This series focuses on all aspects of integrated GRC, enterprise risk management, internal control systems and information security management. Today, 7 episodes are now available and can be streamed on leading platforms such as Soundcloud, Spotify and Apple Podcast.
Value-based governance, risk and compliance management for your company's success
A professional GRC strategy builds the foundation for successful business management. BIC supports you with a unique combination of the latest technology, an intuitive user interface and fast implementation. That makes working with the BIC GRC Solutions so easy - in all GRC areas.
Do you have any questions?
Do you have any questions about our products or services?
Our experts will gladly assist you and look forward to your request.