Easy start in BIC GRC
Intuitive handling through interactive,
step-by-step instructions
BIC GRC provides interactive instructions to guide users through the tool step by step.
This makes it easy to understand and edit complex GRC processes.
Faster implementation with BIC GRC
Training your users directly in the tool reduces the need for formal training – and any travel times and costs involved. Users are guided through the processes and assessments in BIC, which quickly builds short and long-term acceptance for the tool. Tasks are taught in a way that is easy to understand. Your users receive direct training each time they enter the system and are enabled to complete their tasks in BIC GRC (formerly risk2value). The support within the software increases performance and drives automatic task fulfillment without training or manual reminders.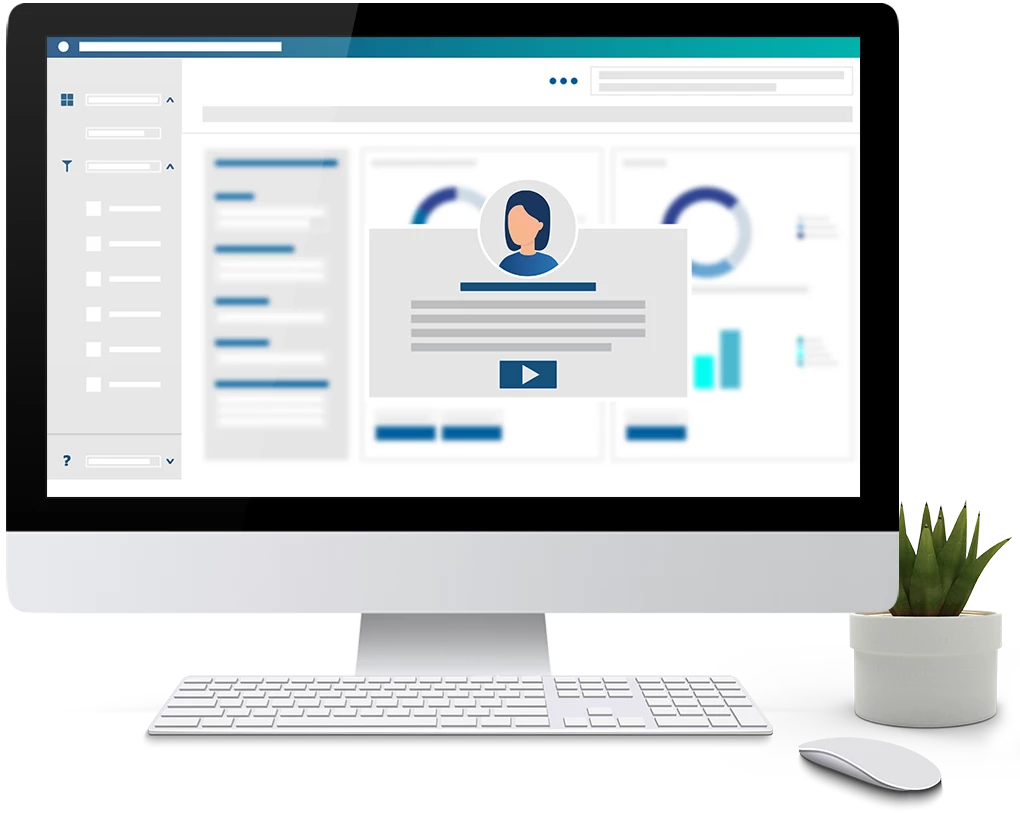 Users profit from intuitive instructions throughout BIC, which prepare and explain each step of the workflow. BIC highlights individual elements in the software's interface and guides the user to take the desired action – for example, a click, completion of a text field, or a drag-and-drop action. This intuitively guides users through the application without having to first complete a series of trainings. Important information is provided at the exact moment it is needed and the user is supported with background business or technical information on the process at the right places. Since this all takes place live in the software, users learn to work with BIC effectively while completing their tasks more easily.
Administrators can create and edit individual instructions in BIC GRC without any programming knowledge. These tours are created in an intuitive recording mode that automatically generates the instructions through a click path. Individual steps can be added, edited and deleted in real time. Conditional paths based on task requirements can also be created. Once a tour has been set up, users across the organization can access it directly.
Managing tours in the dashboard
The dashboard provides a range of possibilities to customize, analyze and optimize tours in BIC GRC. You can give your tours a custom look and feel that fits your corporate identity. Segmentations can also be used to create individualized instructions for different user groups. To optimize the user experience, you can also analyze your tours based on performance and use these insights for further measures.
Product features of tours in BIC GRC
Centralized user rollout
Integration of various media
Import of translations
Customizable to corporate identity
Multi-language support
Advanced segmentation
Do you have any questions?
Do you have any questions about our products or services?
Our experts will gladly assist you and look forward to your request.