BPM Trends 2023 - The future of BPM
2022 was an exciting year for businesses: The ongoing impact of the Corona pandemic, the war in Ukraine, and the energy crisis - the list of challenges is long. Those that were able to quickly adapt to such changing market and customer demands are usually one step ahead of the competition in the new normal. Intelligent business process management (BPM) and thus efficient process flows are the key to success - and more necessary than ever in today's world.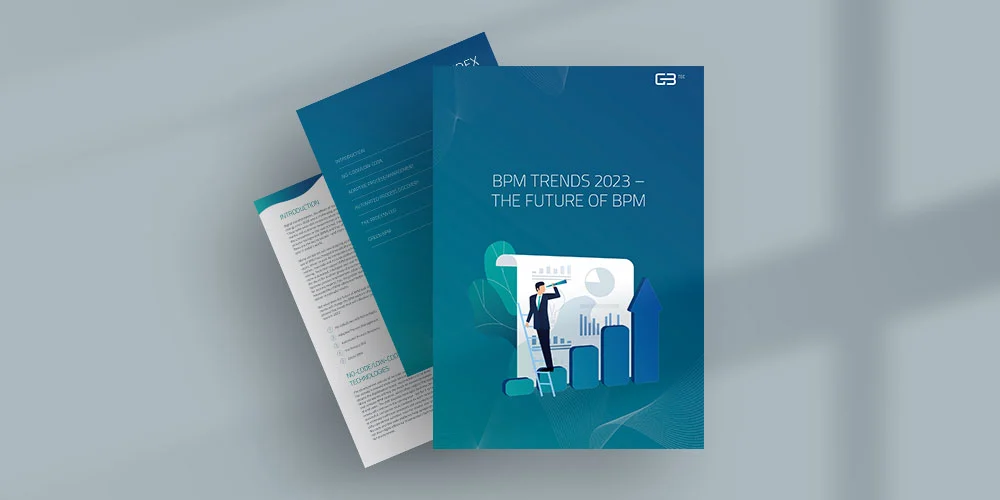 The use of BPM has changed significantly in recent years. The tools that support BPM processes are becoming increasingly automated, intelligent and user-friendly. But how will BPM evolve? In our whitepaper, we present five trends that will continue to strongly influence BPM in 2023:
No-Code/Low-Code-Technologies
Adaptive Process Management
Automated Process Discovery
The Process CEO
Green BPM
In addition to detailed explanations of these BPM trends, we will also show you the respective benefits and illustrate how companies can profit from them. Read on and prepare yourself and your BPM optimally for 2023!
Do you have any questions?
Do you have any questions about our products or services?
Our experts will gladly assist you and look forward to your request.