SMART SOLUTIONS. For the smart working.
Improve workflows, automate processes & monitor them with process mining
Steer your company to success! With BIC Platform you raise the performance of your processes to a whole new level: higher productivity, speed and quality. Thanks to the integrated GRC component, you also minimize your risks and meet regulatory requirements with ease.
Companies from all over the world trust us
All BIC Platform modules at a glance
BPM SOFTWARE
Maximize your success thanks to intuitive modeling and excellent processes
Rely on the market leader for professional process management: With BIC Process Design you can model your business processes in no time and create an ideal basis for successful process and quality management. You can communicate process optimizations automatically and comprehensibly throughout the entire company in a matter of seconds via the integrated process portal. Start now to maximize your business performance today.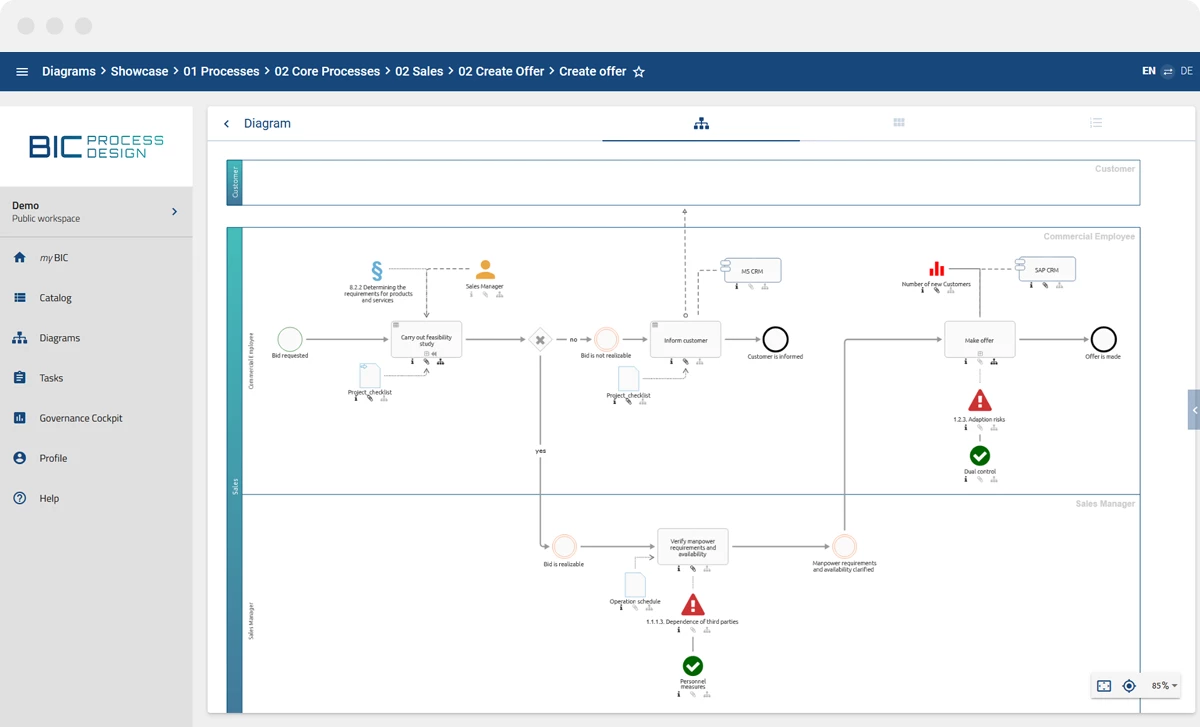 BPM SOFTWARE
Automate your processes as easy as never before and benefit from maximum efficiency
Experience process automation at its best: With BIC Process Execution you can transform your repetitive operations into digital workflows with just a few clicks thanks to unique no-code and low-code technology. Adapt our Process Templates to your individual requirements for a quick and easy start. Effortlessly integrate third-party systems and RPA for added speed and process efficiency.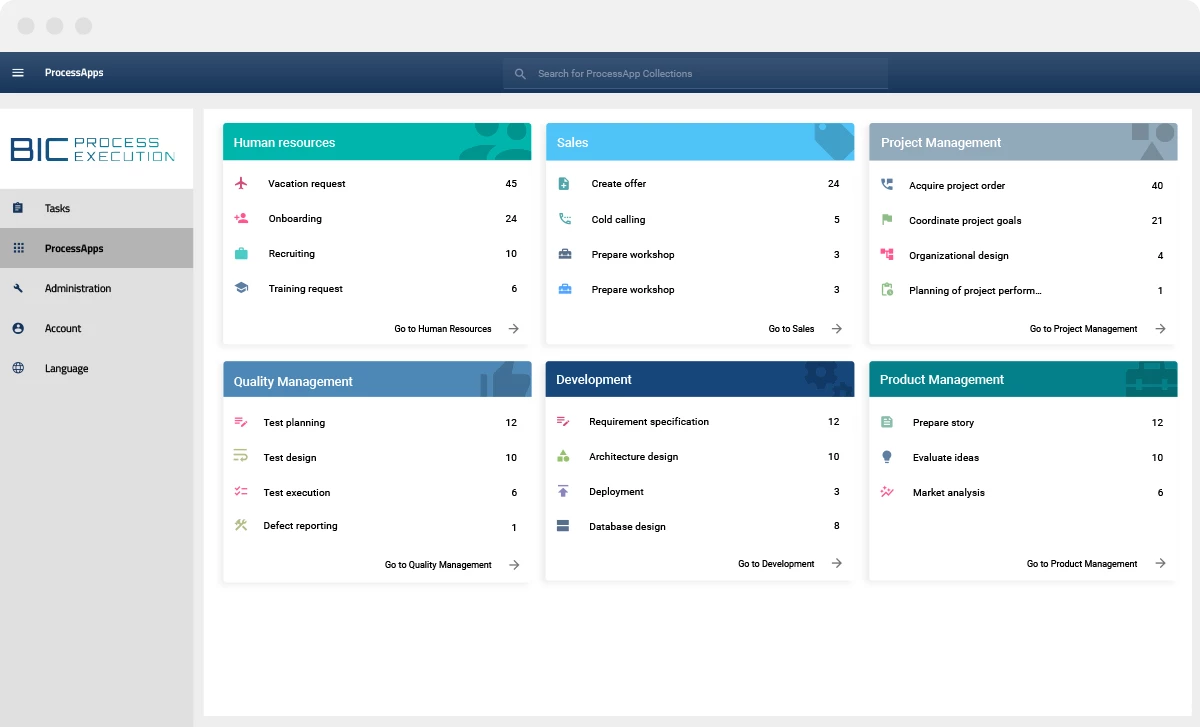 BPM SOFTWARE
Analyze your processes at the push of a button and uncover hidden optimization potentials
Harness the power of the world's most powerful process mining algorithms: With BIC Process Mining, you discover previously hidden processes at lightning speed and optimize your processes using valuable actual data. Thanks to the interactive process animation and visual representations in the dashboard, you can recognize bottlenecks, errors and back loops directly at one glance. Make data-driven decisions and increase your productivity and efficiency.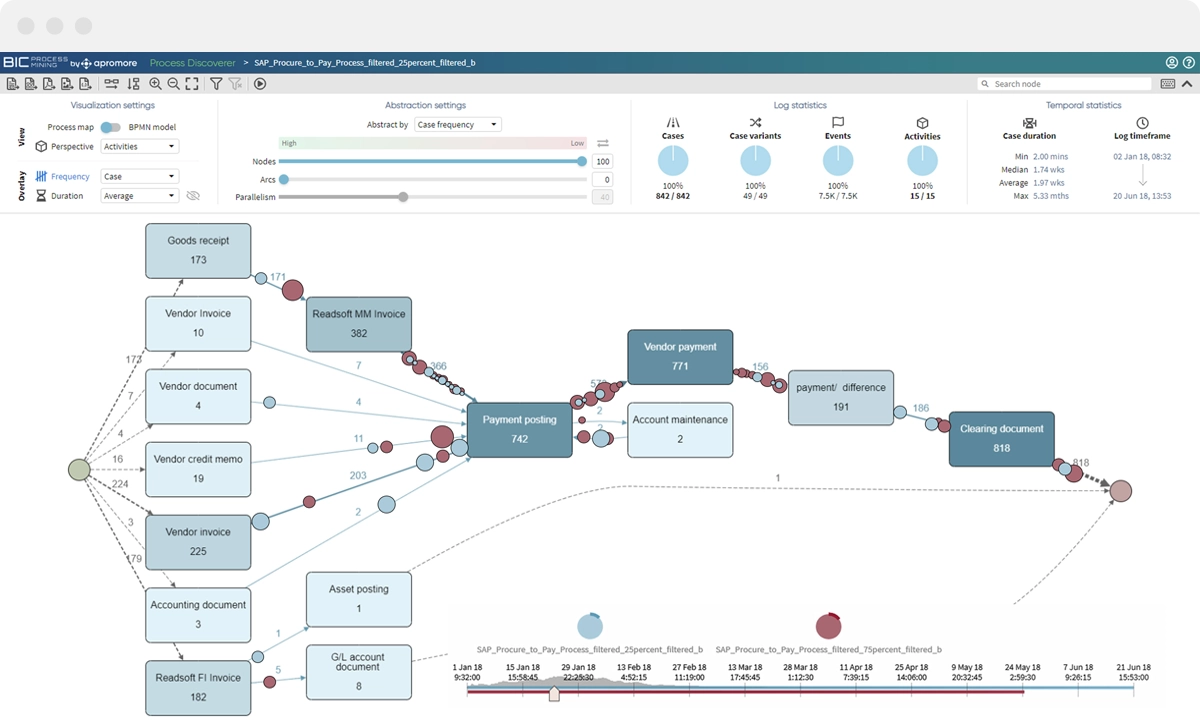 We were convinced by the modular structure and the holistic approach of the BIC Platform. All steps of the BPM lifecycle are supported, so that we can flexibly extend the BIC Platform according to our requirements.
Thomas FesenmeierBusiness Unit Management Organization, EDEKA Handelsgesellschaft Südwest mbH
Do you have any questions?
Do you have any questions about our products or services?
Our experts will gladly assist you and look forward to your request.