At the center of every successful company there are dedicated teams and employees. Each department has special requirements and contributes in its own way to our success. But it is only through the interaction of all talents and skills that our vision becomes reality. Inform yourself about the numerous possibilities at GBTEC and find the optimal position for you.
"For the sales department we are always looking for real sales talents with a good feeling for the needs of our customers and a profound BPM and GRC know-how. We attach great importance to a professional appearance and high commitment. Therefore you will benefit from the support of an experienced and highly committed sales team as well as a performance-related salary."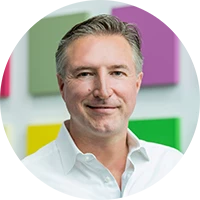 Marc Stromberg
Head of Sales
Bochum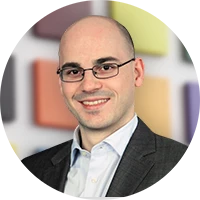 Philipp Strokosch
Head of Sales GRC
Vienna
What you can look forward to
The Sales team is responsible for customer acquisition, the active support of new and existing customers and the commercialization of BIC products and BPM services. As a qualified consultant in this area you will establish the first contact to our customers. The sales team supports the entire acquisition phase and lays the foundation for long-term customer loyalty. Subsequently, the sales field service takes over the support of the customers on site and acts in the national as well as international environment. Customer acquisition activities are also planned and implemented in close cooperation between the sales team, management and the marketing team. In order to constantly expand the know-how of our employees and to meet the requirements of the fast-moving environment, we focus on further training measures.
Thoughts from Sales
"In sales, we are always in tune with the times and outgrow ourselves every day due to the dynamics of the market. Our aspiration is to accompany customers optimally and in the long term into the future of digitalization - a challenging but very exciting task that brings us together."
– Benedikt Siebrecht, Inside Sales
"Strong communication skills, creativity, openness to new ideas and a pronounced team spirit are qualities that we particularly appreciate in the marketing team. Marketing always has its finger on the pulse of time. With us, you have the opportunity to actively contribute your own suggestions and to implement them independently after a short consultation. You can look forward to quickly visible work results and enriching teamwork."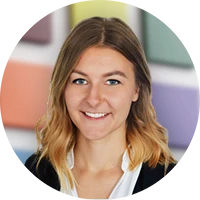 Natalie Bayram
Head of Marketing
Bochum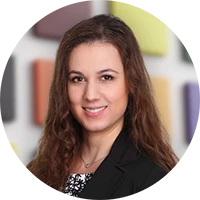 Julia Druschel
Head of Marketing GRC
Vienna
What you can look forward to
In marketing we let our products and services speak for themselves. To achieve this, we develop marketing strategies and implement them in close cooperation with management, sales and consulting as well as product management. We concentrate on further increasing our level of awareness, to present GBTEC's range of services to the public and to make the market curious about our innovative solutions. We are responsible for communication measures, website, design and events and transport our messages in a target group oriented way via our social media channels.
Thoughts from Marketing
"It never gets boring with us: the work in marketing is characterized by diverse tasks and a young team that sticks together. We always have an open ear for new ideas and are always ready to help. GBTEC promotes the excellent cooperation through a modern office building with first-class technical equipment."
– Timo Bewer, Senior Marketing Specialist
"We are looking for colleagues who support our customers in establishing and implementing digitization measures in the company as well as with benefit-focused advice on topics such as process management, compliance, IT alignment, methods, etc. With our excellent product know-how, we also support our customers in the successful introduction and further development of our BIC solutions. In addition, our technical experts develop customer-specific adaptations and expansions to our standard software and accompany our customers from the conceptual design through the technical implementation to commissioning."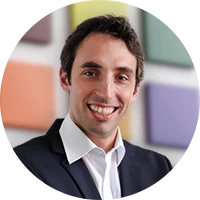 Richard Sturm
Head of Consulting DACH
Bochum
What you can look forward to
GBTEC's consultants work nationally and internationally in direct contact with customers as well as those interested in our software. In current customer projects, we provide services from implementation to optimization and coaching. We offer our customers advice in all relevant specialist disciplines (QM, ICS, methods, EAM, IT alignment, mining, SOA, compliance, etc.). Our technical experts work closely with our consultants and customers to develop customized solutions and adjustments based on our standard products. Innovation and current technologies are our top priority.
Thoughts from Services
"The constant development of our innovative product range, the wide range of customers and projects as well as the continuous transfer of knowledge demand my strengths. Thanks to flat hierarchical structures, these strengths are quickly recognized and rewarded with appreciation, trust and the rapid assumption of responsibility."
– Janina Klimmek, Consultant
"For our software development, we are looking for people who enjoy developing software solutions, always keeping the needs of our customers in mind and who set themselves high standards of quality. With us, you can expect a committed and always helpful team of colleagues with a high level of knowledge exchange and a lot of teamwork."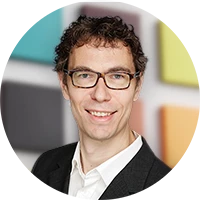 Gunnar Zappe
Head of Software Development
Bochum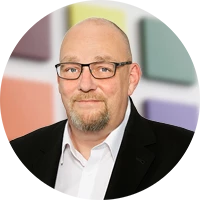 Martin Putz
Head of Engineering GRC
Vienna
What you can look forward to
The Product Development department is responsible for the creation, maintenance and further development of our BIC software solutions. Here we convert our innovative ideas into code, in close exchange with our customers and our colleagues from sales and consulting. In this way we create a unique added value for our customers. We rely on the latest technologies and are always open for new ideas. Pragmatism and quality are our top priorities.
Thoughts from Product Development
"The good cooperation on varied tasks makes product development very interesting for me. I particularly like the fact that my own ideas for improving the team and processes are discussed and implemented."
– Jan Lengenfeld, Software Engineer
"In product management we are looking for employees who want to develop the best BPM and GRC solutions on the market together with our customers and our software engineers. This is a great challenge that demands maximum creativity and flexibility every day, but is also great fun."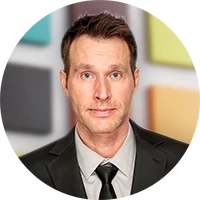 Torsten Schlichting
Product Manager
Bochum
What you can look forward to
Product management is the interface between the needs of our customers and the technical implementation by product development. The product is at the center of our activities. Only with a great passion for the application and the technology we are a suitable dialogue partner for our customers, product development and sales. This also requires a high degree of assertiveness and persuasiveness, so that the complexity of the product is not increased by specific project solutions. Our task is to maintain a sustainable product architecture, while always keeping the requirements of our customers in mind.
Thoughts from Product Management
"The corporate culture is characterized by open communication, trust and collegiality. The management offers individual development opportunities and professional flexibility, in line with private life. You quickly get the opportunity to take on responsibility and to grow with challenges."
– Leif Lauer, Junior Product Manager
"In Operations & Support we are looking for personalities who are committed and determined to work for the goals of our customers. Our project and support teams see themselves as partners of our customers and together we implement tailor-made solutions based on our products. By developing innovative product ideas, we push existing boundaries day by day."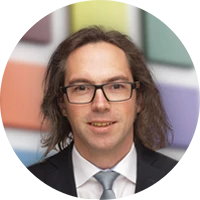 Andreas Braig
Head of Operations & Support
Bochum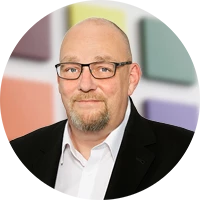 Martin Putz
Head of Engineering GRC
Vienna
What you can look forward to
The Operations & Support department is responsible for the operative implementation of strategic corporate goals. Innovative thinking and acting as well as the development of new business fields are central to our teams. We do not fundamentally reinvent the wheel, but we continuously improve and expand our products and services. This enables us to offer our customers the greatest possible added value. Both our customers and our employees provide the impetus for the further development of our products. That is why we attach great importance to teamwork.
Thoughts from Operations & Support
"Great working atmosphere, helpful colleagues, friendly customers - this mixture and the daily changing challenges motivate me at GBTEC and never let a working day be boring."
– Marcel Riepert, Support
"We as a team like to take responsibility, work independently and develop our work area. Our areas are characterized by qualified, capable employees who support each other. Whether full-time or part-time, everyone receives the same appreciation from us. We are a team and go hand in hand."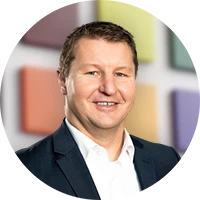 Thomas Czerner
Head of Finance & Administration
Bochum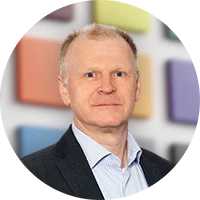 Herbert Gobold
Head of Finance GRC
Vienna
What you can look forward to
Our administrative department is responsible for the smooth running of the company. As the interface between our teams, it supports the board of directors and team leaders in all administrative matters. Commercially demanding tasks in accounting, purchasing and financing are practiced and optimized with the help of the latest technology.
Thoughts from Finance & Administration
"I like working at GBTEC because I can combine family and career well, take on challenging tasks even in part-time and receive full appreciation."
– Dörte Brinkmann, Controlling
"In Human Resources, our team consists of people experts who are open-minded and communicative. In our work, we support all departments in recruiting new employees and training them. In addition, we attach great importance to individual development opportunities for all employees. Because the code to success lies in our employees."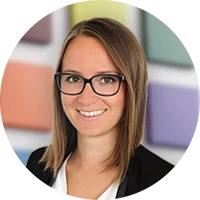 Rebecca Keller
Head of HR
Bochum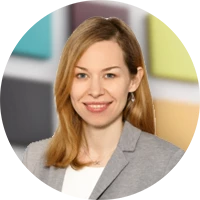 Iris Rauh
Human Resources Austria
Vienna
What you can look forward to
The Human Resources department accompanies the entire HR process from the determination of requirements to the recruitment of new employees and talent management. In doing so, we face the challenge of finding the right colleagues for our teams every day. It is important to follow current developments on the job market and take them into account accordingly. Experienced joy at work is also reflected in good performance, which is why creating a pleasant working environment is particularly important to us.
Thoughts from Human Resources
"After completing my apprenticeship at GBTEC, I encounter exciting tasks every day that require responsibility and creativity. This enables me to evolve as a young professional and to further develop my strengths."
– Alicia Pires Rodrigues, HR Specialist
Become part of our team
Are you enthusiastic about digital transformation, looking for new challenges and want to make use of your strengths?
Then you have come to the right place at GBTEC! Take a look at our vacancies and become part of our success.