Compliance management ensures conformity with rules
Compliance exists when an organization meets its obligations – and becomes sustainable when embedded in the corporate culture as well as the behavior and attitude of the staff. To maintain its independence, compliance management should optimally be integrated in the organization's financial, risk, quality, environmental, health and safety management processes as well as their operational requirements and procedures.
How does a compliance management system add value?
An effective, enterprise compliance management system (CMS) enables an institution to prove its efforts for upholding a wide range of guidelines, requirements and regulations. The CMS defines guidelines and best practices across the organization and ensures that legal requirements, clear regulations, industry codices, organizational standards as well as standards for proper enterprise management are fulfilled. This establishes a culture marked by ethics and compliance while fulfilling societal expectations. The compliance management system ensures conformity with internal and external contracts and can be linked to risk management to efficiently manage compliance risks. Internationally recognized standards including ISO 19600, ISO 37 301 or IDW PS 980 can be used as the foundation for a CMS.
What is important to keep in mind with a compliance management system?
Organizations should take all relevant challenges into consideration at an early stage of the CMS implementation to ensure successful processes.
Meeting increasing expectations regarding the scope of compliance from senior management, the supervisory board and/or audit committee with less budget and personnel resources
Tapping new areas that require highly specialized expertise (e.g., cybersecurity audits)
Positioning the compliance organization as trusted business advisors that help define and improve processes, procedures and guidelines – and not as internal police.
Adjusting skill sets to new technologies and areas of expertise (e.g., AI, cybersecurity and RPA)
What are the advantages of a compliance management software solution?
Our compliance management software BIC allows your organization to build a future-proof, efficient management system.
Record and evaluate all important compliance risks systematically as part of routine compliance risk assessments
Monitor the key controls to upholding compliance in the CMS at any time using our compliance control management
Modify your compliance risks securely and efficiently with our workflow-driven case management
Profit from a seamless integration of your compliance management system with other GRC functions in the company (e.g., risk management, internal audit)
Create a full documentation of all compliance risks, processes and procedures in the compliance management system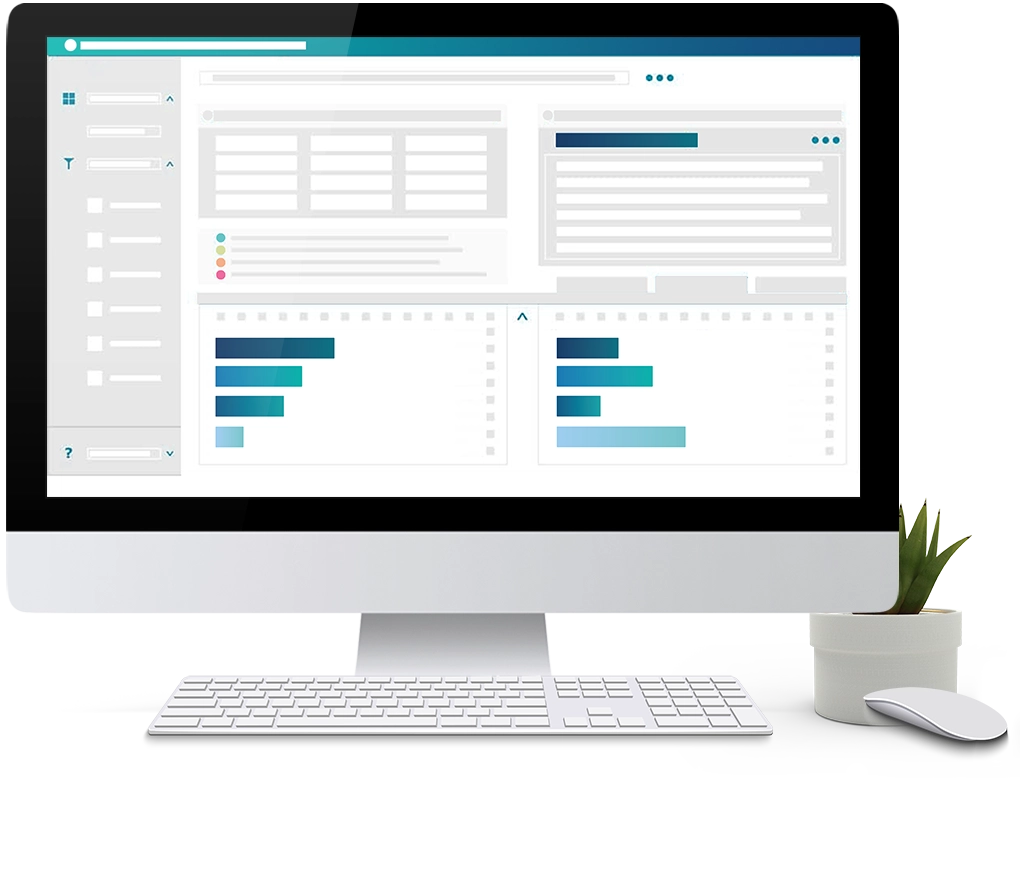 Which BIC solution is right for me?
Whether you prefer a custom designed or pre-built solution, GBTEC offers the right software for your compliance management system. Convince yourself and build an efficient management system that will accompany you safely into the future.
Value-based governance, risk and compliance management for your company's success
A professional GRC strategy builds the foundation for successful business management. BIC supports you with a unique combination of the latest technology, an intuitive user interface and fast implementation. That makes working with the BIC GRC Solutions so easy - in all GRC areas.
Do you have any questions?
Do you have any questions about our products or services?
Our experts will gladly assist you and look forward to your request.