Duvenbeck Group creates cross-site and transparent process management with BIC Platform

With more than 6,000 employees at 34 locations in eight countries, Duvenbeck, headquartered in Bocholt, NRW, is one of the leading logistics companies in Europe. With the continuing growth of the group, the complexity of the processes is also constantly increasing. With BIC Platform, Duvenbeck has created a cross-site process and document management system that clearly maps standard processes, offers an integrated, certified management system and simplifies interactions between process participants.
Successful process management provides employees with a fully comprehensive information base and answers typical W-questions in the process
"Who does what, why, when and with what? These are always the core questions and the foundation of a well-functioning BPM. BIC Platform enables us to find the right answers, prepare them user-specifically, map them and make them available to the recipients as needed at any time."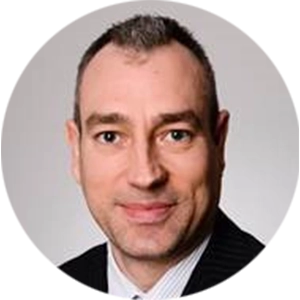 Hendrik Zeller
Head of Integrated Management System (IMS)
Duvenbeck
Duvenbeck
Headquarters: Bocholt, Germany
Employees: 6.000
Sector: Logistics
BIC Platform module in use:
BIC Process Design
The Duvenbeck Group relies on BPM and the BIC Platform for successful global process management. With this tool, Duvenbeck provides a central portal for all employees of the 34 locations and thus creates transparency and communication across all locations.
Definition and modeling of group-wide standard processes with the possibility for variants
Global portal for user-specific preparation and presentation of all processes
Tool-supported inclusion and interaction possibilities for all process participants
Mapping of the group-wide, certified integrated management system in the process portal
Combining sustained growth and cross-site process management
In more than eight decades of existence, the Duvenbeck group has evolved from a transportation company to a full-service logistics provider and continues to grow. However, the increasing logistics presence in Europe through 34 locations in eight countries simultaneously brings with it increased complexity and rising variants in the customer and location-specific processes. The introduction of additional management systems (ISO) as well as further industry standards in connection with auditing and certification brought the existing BPM tool of the logistics company to its limits: Particularly with regard to the data volumes to be processed and the tool usage options, the capacity limits of the system were gradually reached. In addition to the different documentation in the individual companies, the lack of interaction between all process participants in the locations was also a problem, and the desire for a central solution grew.
Introduce group-wide process portal including integrated management system with BIC Platform
In order to centrally manage the ongoing growth of the group, Duvenbeck was looking for a BPM tool with a global process portal and central access for all employees, in which group-wide standard processes could be built. However, it should still be possible for each location to create deviating process variants that, for example, take regional circumstances into account in the process. In order to use group-wide documents in a uniform manner and to check and approve processes and documents, the logistics company wanted an integrated management system that would also support communication among employees across locations. Duvenbeck found what it was looking for with GBTEC: The logistics company's previous BPM tool was shut down and successfully replaced with the BIC Platform. Since then, Duvenbeck has benefited in particular from the following functionalities:
Extensive process modeling capabilities
Integrated document management system
System-guided review and approval of processes and documents
Intuitive and user-friendly process portal for employees
BIC Platform creates cross-site BPM and global interaction as a central tool
The provision of a global portal for the user-specific preparation and presentation of all Duvenbeck processes, variants and documents for all employees in the BIC Platform ensures transparency and synergies across all locations. The logistics company defines and models group-wide standard processes in the tool, but at the same time has the option of considering site or customer-specific process variants. All processes and documents are represented uniformly with one notation (EPC). An elementary component of the Duvenbeck process portal is the mapping of the group-wide, certified integrated management system for the areas of quality, environment, energy, occupational health and safety, corporate and information security, automotive and food-specific standards. Group-wide documents can be used by employees in the form of templates, checklists as well as test protocols, and adjustments can also be made specifically here as required. The group also uses a common database and provides access to "unified data pots" within the modeling. Comment and invitation functions in the BIC Platform enable tool-supported inclusion and cross-site interaction among all process participants. Duvenbeck implements brainstorming, idea collection, conceptual design and CIP projects in its own "playgrounds", the content of which can later be transferred and integrated into the productive landscape.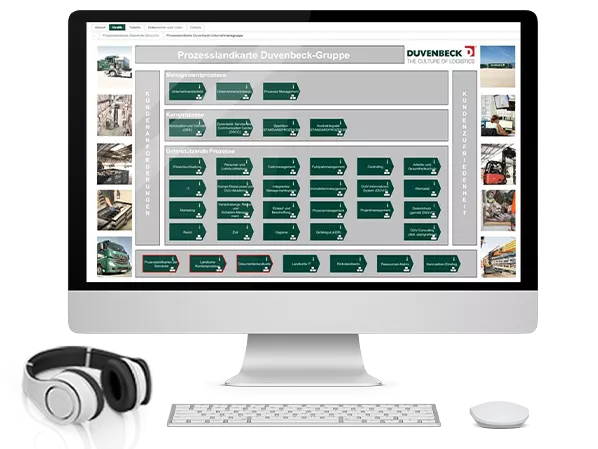 The Duvenbeck Group is an internationally operating logistics company with a holistic approach, focusing on the automotive and automotive supplier industry, the plastics industry and the agricultural vehicle industry. For over eight decades, the logistics service provider has been working with its customers to develop innovative and efficient concepts for sustainable logistics, from concept design to modern IT management and spare parts distribution to contract logistics.
Questions about
our references?
We look forward to your request and would be happy to help you.
Your personal contact person is:

Benedikt Siebrecht
sales@gbtec.com
+49 234 97645 -110