BIC Platform forms the basis for a successful process digitization at Renergeia

By combining its Quality Management System (QMS) with BIC Platform, Renergeia ensures the application of best practices and the highest standards in both construction processes and O&M operations.
Using BPM to meet the tough requirements of the renewables industry in up to ten countries
We already had a functioning quality management system in place. However, the company's international expansion and our need to meet the requirements of a sector as demanding as the renewable energy sector, required us to adopt a new tool. Therefore, we were looking for a software that would allow us to comprehensively control our processes and make them traceable for all our teams, which are distributed in more than ten countries. Thanks to the BIC Platform, we can communicate all our processes in real time to all our subsidiaries in a transparent and standardized way. In addition, the BIC Platform helps us to strictly comply with all regulations and standards in force in each of our branches.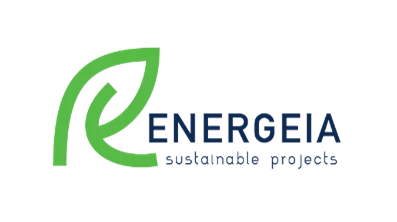 Renergeia
Headquarters: Torino, Italy
Employees: 50
Sector: Energy & Utilities
BIC Platform module in use:
BIC Process Design
By adding BIC Process Design to its existing Quality Management System, Renergeia has been able to satisfy its constant search for better processes, adapting to the company's international expansion and the requirements of the demanding renewable energy sector.
Permanent compliance with all standards and regulations in force in each of the countries in which the organization operates
Real-time communication with teams in up to ten countries
Standardization and transparency of all processes through simple graphical representations of the work steps
Automated report generation and advanced document management
Digitization of processes without loss of quality
Renergeia already had a process-oriented management in place, which enabled them to provide meaningful support to their customers from the beginning of the projects to the actual operational phases. Due to its international expansion and the strict guidelines of the renewable energy sector, the company's requirements and its own demand to establish the best possible processes increased over time. The previous quality management system was a good starting point. In addition, however, a tool was needed to ensure transparency and standardization of processes, real-time communication with teams, and constant compliance with all applicable standards and regulations in all operating countries.
A centralized process portal tailored to customer requirements
Renergeia needed a BPM software that was intuitive, available in the cloud and accessible from any type of device. The module BIC Process Design offers advanced features to reduce the time spent after process modeling, such as automated reporting and advanced document management. In addition, key processes needed to be tested and approved prior to publication, which can be easily achieved with BIC thanks to preconfigured workflows and governance.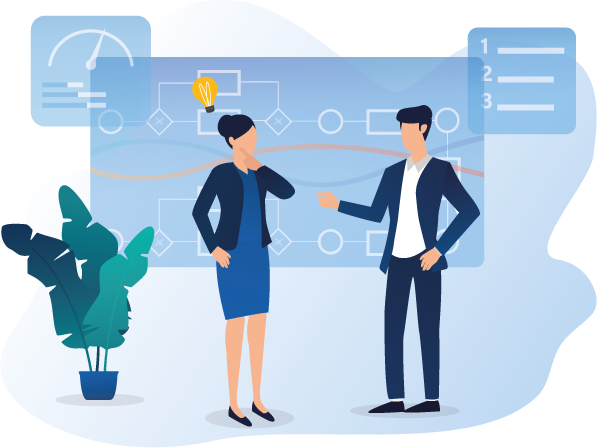 Continuous improvement of processes and services with BIC
Renergeia's process portal, fully adapted to its corporate identity, enables easy maintenance of the different process versions. Changed objects can be easily compared or retrieved without the need for local copies, thus safeguarding the information relevant to their processes. The review, approval and publication workflows are supported by the system and can be adapted to each of the company's delegations. Thanks to BIC's multilingual capability, all employees at the more than 10 locations have central access to all process information in their own language.
The integration of this portal with Renergeia's Quality Management System was automatic and resulted in an even more efficient, audit-proof structure with a significant reduction in the number of activities that previously had to be performed manually. In addition, Renergeia has achieved the following:
Fast digitization of its processes thanks to BIC's advanced modeling assistant
Provision of the latest version of key processes as a basis for continuous improvement
Configuration of governance workflows for the publication of processes
Fully automated reporting and documentation of its processes
Renergeia has become, by its own merits, one of the main references in the renewable energy sector both in Europe and Latin America. Its main objective is to support the generation of renewable and accessible energy at a global level, for which it takes care of every detail along the value chain. It has offices in Romania, Panama, Brazil, Colombia, Ecuador and Chile. With projects in up to 10 different countries, Renergeia acts as a key strategic partner, providing clients with both the experience of its teams and its knowledge of the markets and applicable regulations. Their expertise is undeniable: in recent years they have ensured that 85,000 households have access to affordable energy from clean sources, which translates into savings of up to 153,000 tons of GHG.
Questions about
our references?
We look forward to your request and would be happy to help you.
Your personal contact person is:

Benedikt Siebrecht
sales@gbtec.com
+49 234 97645 -110