BIC Process Mining enables Catalonian Public Digitalization Institution to save up to 16,000 working hours

Thanks to GBTEC's BIC Process Mining software and the collaboration of Iterem, the Consorci Administració Oberta de Catalunya has managed to significantly improve its response to citizens. Compared to before the pandemic, there has been a distinct increase in productivity under the project.
An intuitive platform, adapted to users without technical knowledge
"The project has been amazingly simple and full of positive surprises. What I was particularly pleased about: Throughout the entire project, the necessary technical involvement on our side was zero. For non-IT people like me, this is a huge advantage. BIC Process Mining is easy to use even without in-depth IT knowledge and the results are really impressive. By changing just one process, we have been saving 16,000 working hours."
Carlos Rodríguez
Support Unit Manager
Consorci Administració Oberta de Catalunya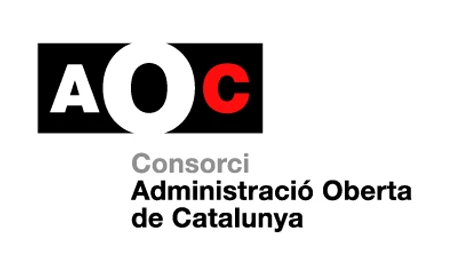 Consorci Administració Oberta de Catalunya
Headquarters: Barcelona, Spain
Employees: 100 appprox.
Sector: Public sector
BIC Platform module in use:
BIC Process Mining
BIC Process Mining provides Consorci AOC with operational support to make better decisions related to its processes, achieving:
Increased transparency and,
therefore, public confidence in the organization
Permanent compliance with all
standards and regulations in force
Increased citizen satisfaction by reducing
waiting times and detecting non-compliant cases
Increased efficiency through identification and definition
of key processes and metrics
Adapting to the post-COVID context
At the time that Consorci AOC opted for GBTEC's BIC Process Mining, the organization was confronted with an increasing task load. In addition to the upsurge in digital devices related to the pandemic, the need for digital identification methods and a tool capable of helping them refine and continuously improve their processes became apparent. In just 10 years, the organization's scope of activities expanded by 1257 percent, and support requests increased by more than 160 percent. During this period of growth, process mining provided a unique opportunity to help Consorci AOC identify potential inefficiencies and streamline and optimize their processes.
An intuitive solution for self-scanning and continuous process improvement
Consorci AOC needed an intuitive solution as the basis for good decision-making to create a better customer experience for its citizens. With GBTEC's BIC Process Mining, set up by Iterem, AOC succeeded in implementing a method to automatically detect all process steps of the customer lifecycle. On that basis, AOC identified potential for standardizing processes - but also ways to execute workflows as optimally and efficiently as possible. Using BIC Process Mining, AOC was able to uncover concrete improvement measures that resulted in a noticeable reduction in response times. Apart from these functionalities, the software also allows the organization to quickly detect those requests that fall outside the desired response times, and to prioritize them accordingly. With the process simulation component of BIC Process Mining, AOC ensures transparency in their process execution and improves compliance with regulations and quality standards.
Outstanding improvement of citizen services thanks to BIC Process Mining
In just a few months, Consorci AOC set up a continuous process improvement project thanks to BIC Process Mining, analyzing more than one million records of its ticketing tool. Thus, they obtained a complete view of their processes and process inefficiencies, which are automatically prepared by the tool in the form of dashboards. AOC further benefited from comparative statistics by service and service levels, as well as simulation of optimized processes to pre-assess the impact of their decisions.
Consorci AOC highlights the surprisingly positive adaptation of the organization to the pandemic context – with BIC process mining, AOC became even more efficient than in the pre-COVID era. They reduced the time to close a request from 5 to 3 days and saved more than 16,000 processing hours thanks to a simple change within a process. Specifically, the organization highlights the following use cases:
identify opportunities for the standardization of its processes
detect new ways to modify the execution of processes and improve response times for citizens
determine the characteristics of those requests that result in long response times
simulate scenarios related to the identified optimization measures to achieve the greatest possible outcome
About the Consorci Administració Oberta de Catalunya
The Consorci Administració Oberta de Catalunya (AOC Consortium) has its genesis in the Pact for the promotion and development of the Information Society in the Catalan public administrations, signed in the Parliament of Catalonia on 23 July 2001, between the presidents of all the parliamentary groups, the Government of the Generalitat de Catalunya and the local governments represented by Localret. The AOC's mission is to drive the digital transformation of Catalan administrations to promote agile, logical and collaborative governments. Its vision is to ensure that people enjoy a high quality of public services and live in an open society.
Questions about
our references?
We look forward to your request and would be happy to help you.
Your personal contact person is:

Benedikt Siebrecht
sales@gbtec.com
+49 234 97645 -110