Operational Excellence in Banking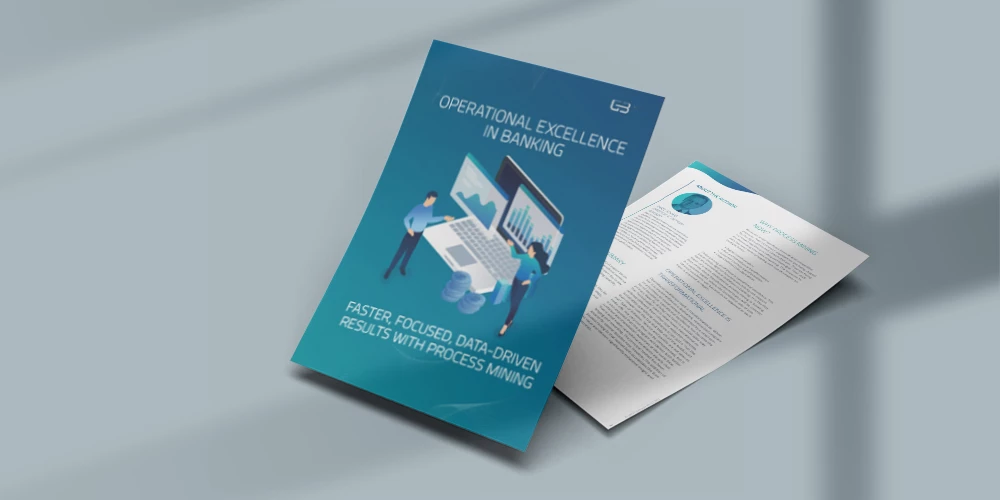 Most industries today are subject to constant change due to ever-changing market conditions. In banking, too, companies are confronted with various changes to which they must adapt. The goal of operational excellence is therefore at the top of the list for many. The consistent reduction or elimination of inefficiencies and waste should lead to significant performance improvements in the long term.
In addition to a process-based and collaborative approach, the use of a process mining tool can support the identification of targeted improvement measures for the weak points in the company based on real-time analyses and thus gradually implement the process of operational excellence. In our whitepaper, we show you how exactly process mining can move banks forward and how the operational excellence path can best be followed.
Do you have any questions?
Do you have any questions about our products or services?
Our experts will gladly assist you and look forward to your request.