Intelligent Linking of Quality Management & Business Process Management
Quality management is a term you know, but you lack the know-how to implement requirements and the well-known QM principles?
After explaining all the relevant terminology, in this whitepaper we look at the many synergies of the topics - just the right occasion to strive for an intelligent link. In our whitepaper, you will learn why processes are considered a sensible anchor point for QM and how you can use BPM to lay the foundation for a successful QM system.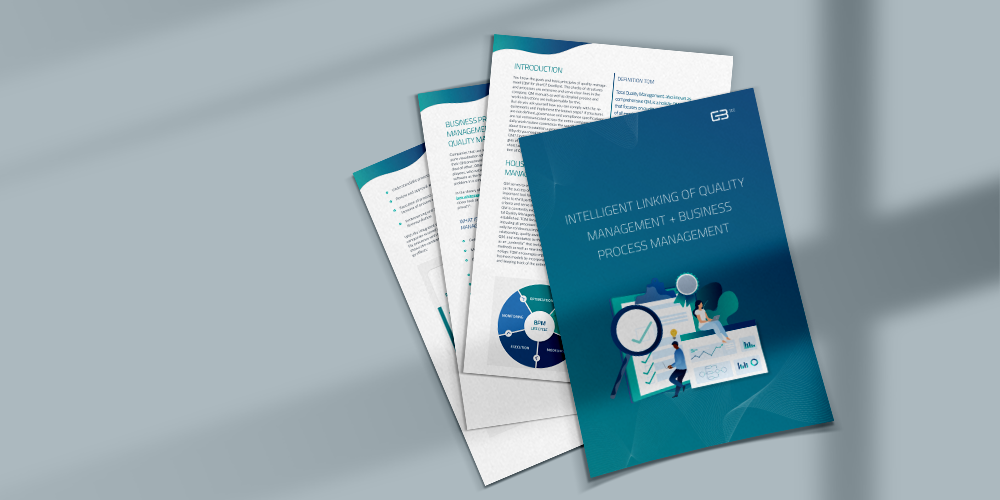 But how does your company find the right BPM tool? What do you need to consider and what prerequisites must be created beforehand? We have compiled helpful tips and best practice examples for you. Read our paper to find out how a successful introduction of QM systems can look in practice. You will be well prepared for your entry into the world of QM.
Do you have any questions?
Do you have any questions about our products or services?
Our experts will gladly assist you and look forward to your request.