Targeted advanced Trainings for the Digital Transformation
The digital change, the increasing utilization of digital technologies and the associated adaption of corporate processes will lead to various changes in the organizational context in the near future. Advanced trainings are an essential component in these change processes in order to gain the required knowledge for your work environment and digital transformation.
Successfully shaping digitalization and process management
The GBTEC academy offers you a portfolio of high-quality training courses suitable for all phases of the digital transformation. Our offer is divided into advanced trainings directly addressing the utilization of our products as well as training courses that provide you with comprehensive information about digitalization and digital transformation in general and without direct relation to our products.
We support you and your employees in understanding the digital change holistically, acquiring the necessary competencies and, thus, laying the groundwork for your process change. Create ideal conditions for your employees to ensure a quick and successful implementation of projects in the digital environment.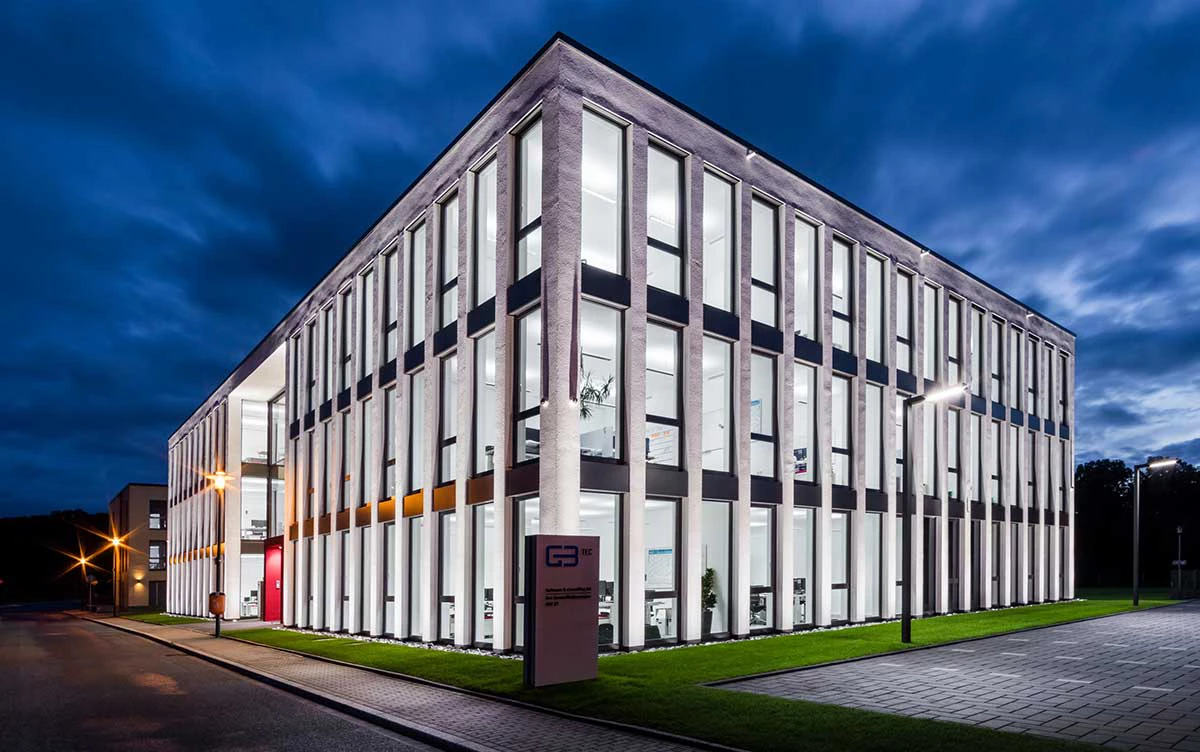 With our training offer you will become an expert for digitalization and process management
Our range of advanced training in the areas of digitalization and process management is regularly supplemented and revised with best practises we continuously gain in our consulting projects. We offer training courses suitable for a wide range of traget groups, scenarios and levels of experience. That way, we optimally inform both participants in the operational implementation of digitalization as well as strategic decision-makers in management about the correlations in the digital world.
Training for digitalization
and process management
From industry 4.0 to artificial intelligence: The digital work environment is no longer in the distant future, but is becoming a reality for all of us. Once obtained education becomes obsolete faster and faster, thus, lifelong learning and personal commitment are incessant. We help you master the digital challenges of your work environment. The GBTEC Academy's education offer is regularly supplemented and revised with best practices from our consulting experience. Our knowledge in the areas of process management and digitalization complements each other perfectly. In this context, process management is one of the key enablers of digital transformation. Without the management of your processes, you will not be able to successfully overcome the diverse challenges of your organization in digitalization.
Therefore, we offer training courses suitable for a wide range of target groups, scenarios and levels of experience. That way, no matter whether you are a participant in the operational implementation of digitalization or a "Digital Transformation Manager", you are optimally informed about the correlations in the digital world.
Training on products
of the BIC Platform
Our range of training courses in the field of our digital transformation suite BIC Platform covers the entire BIC product range: Regardless of which phase of digital change your organization is in or which tool of the BIC product family your are currently using, our product training ensures a successful implementation of process managament and therefore is an ideal basis for digitalization. Lay the groundwork for long-term effective use of the BIC products in your organization and maximize your return on investment (ROI) with our wide range of product-based trainings. Sparing no cost and effort, all our product-related training courses are regularly updated to the latest version of the respective software. So that you and your organization are always up to date, even in fast-moving times.
Additionally, our training portfolio takes into account all authorization levels of the respective software or technology. That way, users receive the information relevant to them and are equipped to optimally align the system to the digital transformation of their organization. This includes the technology used as well as tips & tricks for the application.
Advanced training tailored to your needs
We offer you highest flexibility in regards to the event location of all our training offers. Simply choose a model that suits you and benefit from maximum knowledge transfer.
We come to your office
Learning does not always have to be digital - often, you achieve the best results when meeting face-to-face. We are therefore happy to travel to your company's premises to conduct our training. That way, your employees and you participate in our courses while being in your usual work environment, saving valuable time since no additional transport is needed. Of course, our on-site trainings are still supported digitally and through suitable software examples.
You come to our office
We are happy to invite you to training courses held in our premises in Bochum or Munich. That way, you will also get an impression of our dynamic company. To provide you with an ideal learning environment, we have specially equipped seminar rooms at the GBTEC academy - digital media, a modern atmosphere, sufficient parking facilities and very good connections to the local public transport.
We meet online
Education is becoming increasingly digital. We are a company that develops digital technologies and relies heavily on digital media. Therefore, digital learning is important to us - be it via web sessions or as e-learning. Participate in our online courses from all around the world and expand your knowledge. Digital learning is the perfect method to refresh once adquirered knowledge and to further expand it in specific areas.
NEW
BIC Process Design delta as a training subscription
Our BIC Process Design delta training always keeps you up to date on the development of our products. Before each major release, find out what has changed compared to the last release ("delta") and how you can use new features efficiently on your way to the digital future.
That way, you can proactively design change management for your process management suite and optimally communicate it within your organization. Make sure that your business can focus on its own digital transformation in the age of industry 4.0 and is not surprised by functional software changes.
Thanks to the GBTEC academy, these customers have a head start in digital knowledge
Questions about
our trainings?
We look forward to your request and would be happy to help you.
Your personal contact person is:

Christoph Windgassen
training@gbtec.com