Best in process management
Transparent and powerful processes
with BIC Process Design
Are you struggling with non-transparent, uncoordinated and inefficient processes that have a negative impact on your business performance? Then it's time to set the basis for success and intelligently steer your processes with the market leader for professional process management. Whether it's process modeling, analysis, optimization, communication or control of your company processes - BIC Process Design is the best choice for your process management in every respect.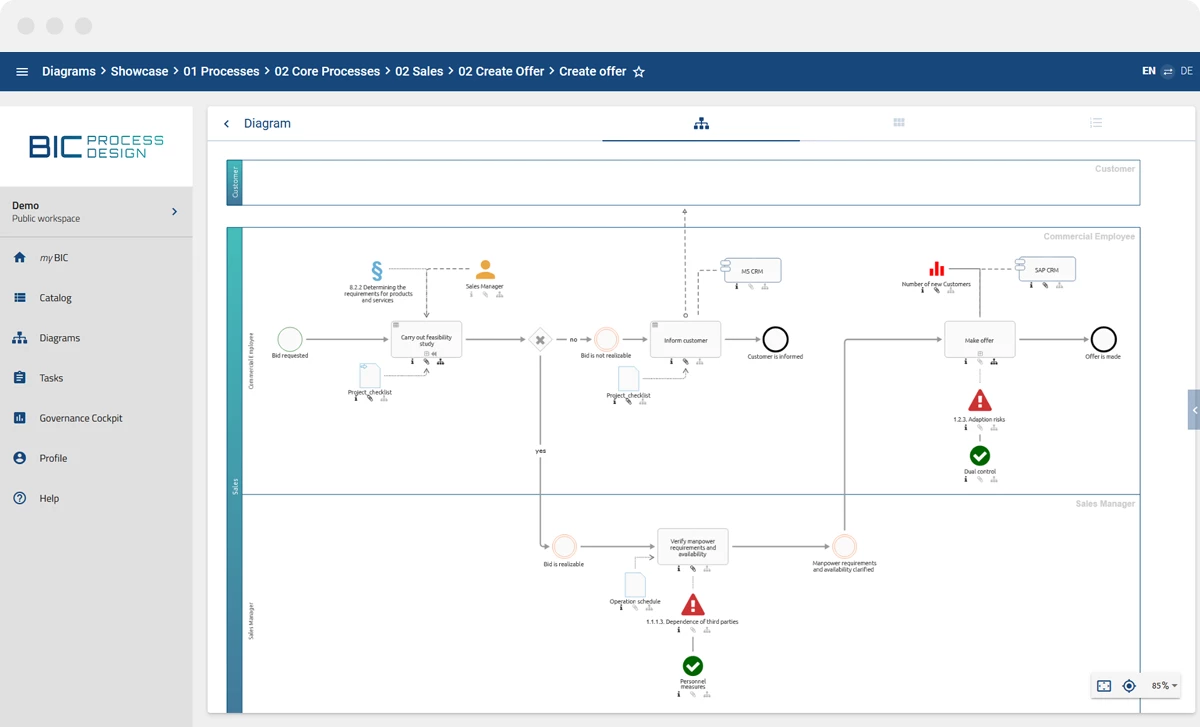 Companies from all over the world trust us
The intelligent control center for managing your processes
Many companies still depict their business processes in simple graphics programs. But digitalization has never started with Microsoft PowerPoint or Excel. To exploit the true potential out of your processes, you need to model, analyze and optimize your workflows in a targeted and continuous way. Build a digital process landscape that covers your entire organization with our unique process management software BIC Process Design - and keep your processes under control at all times. Typical use cases include:
Quality Management (QM)
Integrated Management Systems (IMS)
Policies and Compliance
IT Transformation like SAP S/4HANA®
Digital Transformation Projects
Analysis and Optimization of Processes
Modern design. Intuitive handling.
Powerful BPM software.
With its extensive features, the system is the key for a successful digital transformation of your company. You run through all essential steps of business process management in a BPM solution with a unique look and feel.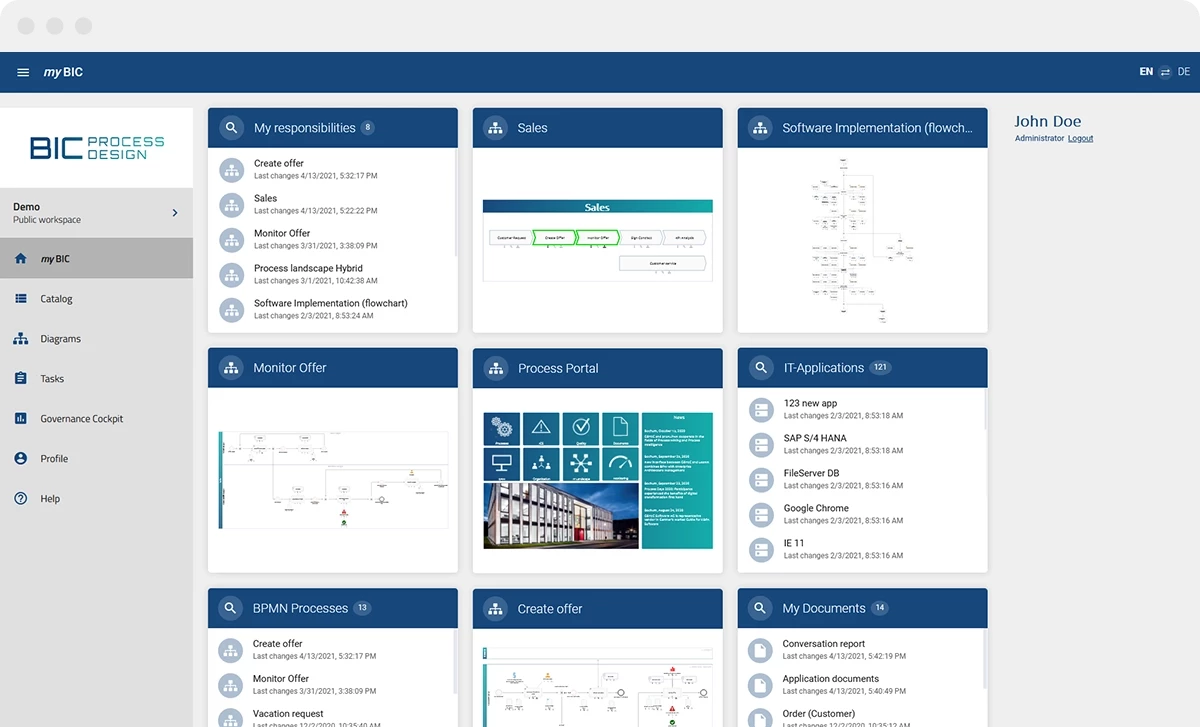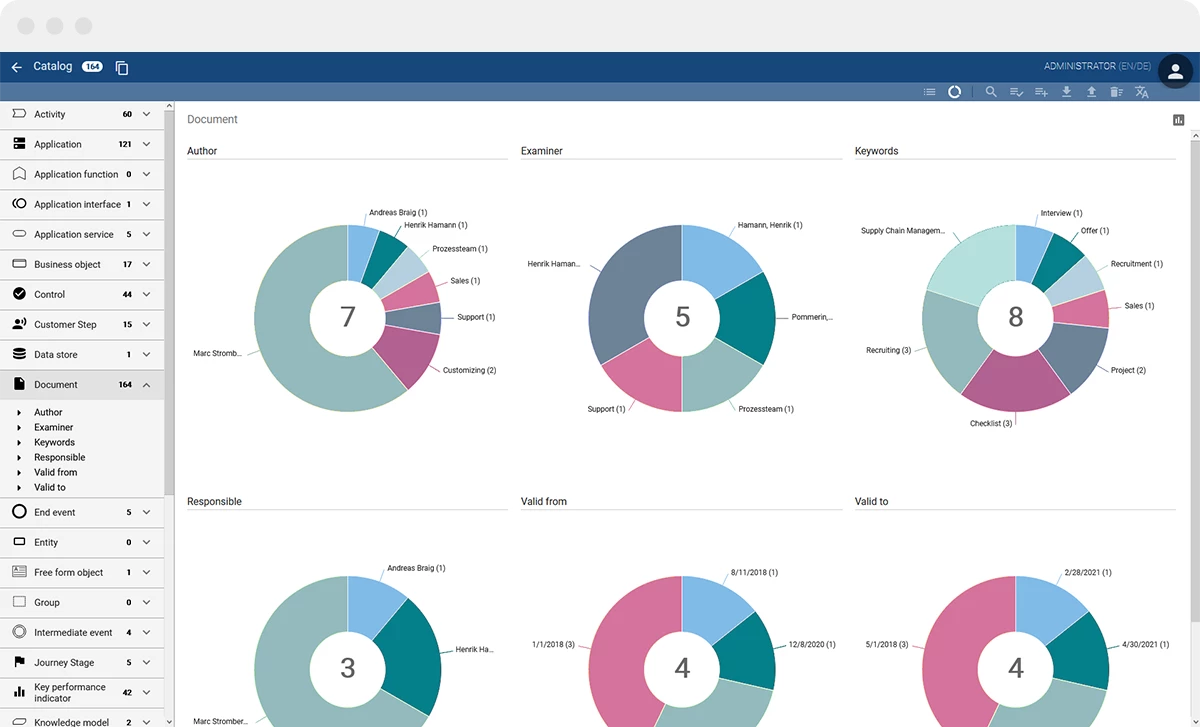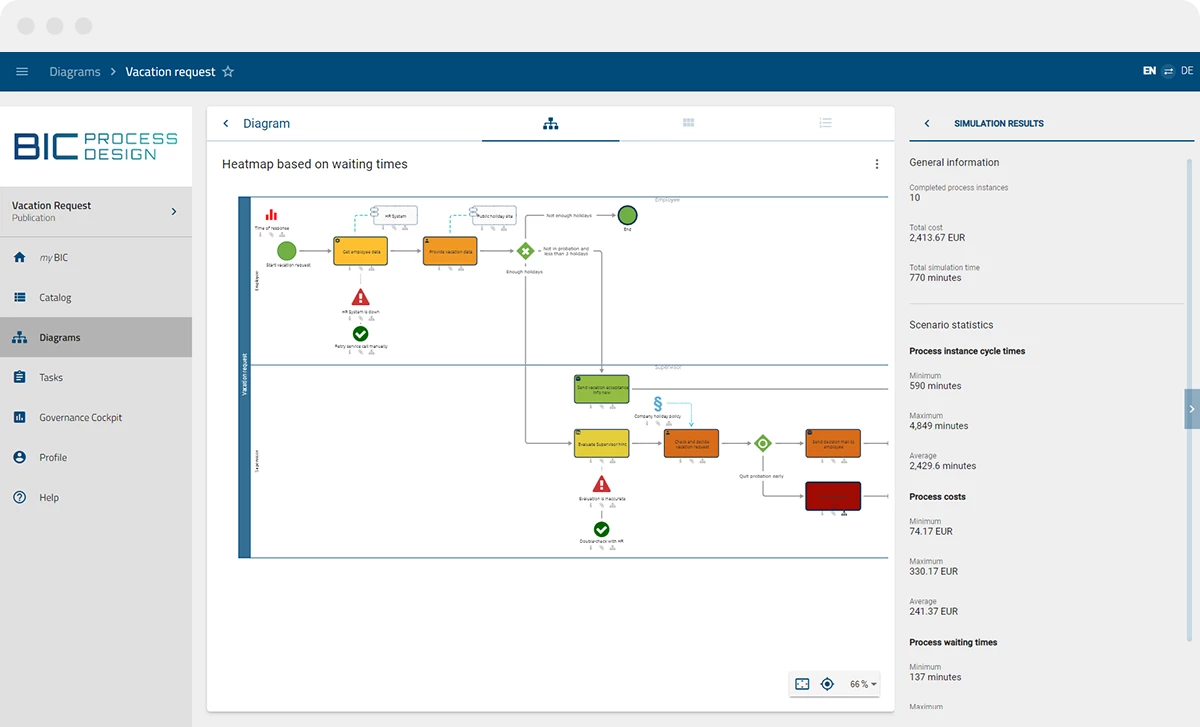 With BIC Process Design we have successfully implemented an Integrated Management System. Thanks to the comprehensible representation of processes and the convenient document connection, BIC Process Design supports us in every step of the work.
Ralf SchröderProject Manager Business Integration, Leopold Kostal GmbH & Co. KG
Experience the latest and greatest generation of process management with BIC Process Design
Create the prerequisite for the long-term success of your company and design your business processes simply and efficiently. Test our free 30-day trial today and convince yourself of our distinctive process management software.
GBTEC awarded recognition
The all-in-one business process management software
your colleagues willingly work with
Only users turn good software into successful digitization. That's why our BPM software BIC Process Design focuses on intuitive work and easiest usability. Discover more about the BPM features that make our business process management software so popular with its users.
Do you have any questions?
Do you have any questions about our products or services?
Our experts will gladly assist you and look forward to your request.