Munich University of Applied Sciences: Students build BPM for assured quality

Instead of practice-oriented projects, the participants of the course "Business Process Management" at the Munich University of Applied Sciences experience the real practice in BPM and quality management. The Bachelor students model, analyze and optimize the applied processes of their faculty and thus participate in a certified quality management.
Real quality management instead of dry teaching
"BPM has been a hobby of mine for a long time. That's why I wanted to show the interaction of process management and quality management based on the reality in our university. With BIC Platform, we use an intuitive software in which we can teach any aspect of BPM. This way we combine studying with real management of processes and organizational quality. With support from BIC Platform, we have also created one of the few ISO 9001:2015 certified degree programs in Germany."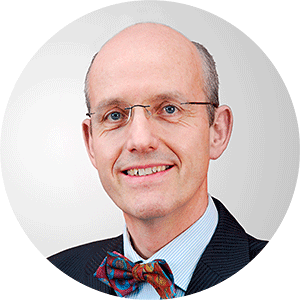 Prof. Jörg Puchan
Professor of Applied Computer Science and Dean of Studies
University of Applied Sciences Munich
Munich University of Applied Sciences
Headquarters: Munich, Germany
Employees and students: 20,000+
Sector: Education & Universities
BIC Platform module in use:
BIC Process Design
The Faculty of Industrial Engineering at Munich University of Applied Sciences gets the most out of the "Business Process Management" course with BIC Platform: participants gain insights into the organizational reality of BPM and the faculty creates an efficient QM that undergoes continuous improvement every semester.
Quality assurance for students,
teachers and the administration
With BIC Platform to a ISO 9001:2015
certified study program
Transparent processes minimize response time,
e.g. to corona-related changes
Participants learn BPM from
modeling to CIP
Teaching real business process management at university
Often, lecturers find it difficult to link their studies and research with the reality in companies. Prof. Jörg Puchan from the Munich University of Applied Sciences, one of the largest universities of applied sciences in Germany with around 18,000 students, wanted to master this teaching challenge. As a professor of applied computer science, he was looking for a business-proven software for his bachelor course "Business Process Management" that would serve as an intuitive introduction to the world of BPM for the participants. It should master all steps of the BPM lifecycle without getting lost in technical complexity. As a state-of-the-art process management system, it should also always cover the latest technical and functional developments. The goal was to jointly create a process-based quality management system that ensures the high quality of processes in the university organization at the Faculty of Industrial Engineering and Management. With each semester, the system grows by new or improved models and regularly undergoes quality assurance.
Students build a mature process map with BIC Platform
Prof. Puchan found what he was looking for at GBTEC. With BIC Platform, his students and himself benefit from intuitive process modeling, a wide range of collaboration functions, regulated approval, and comprehensive analysis through to optimization. The participants draw on their own experience and knowledge when modeling: For example, the process "exam registration" was modeled in consultation with the administrative staff and scrutinized for potential improvements. The majority of processes are set up in the notation event-driven process chain (EPC), which can be easily understood by all departments, and enriched with additional information such as descriptions, roles or documents. Over several semesters, a mature process map for quality management has been developed. Under the leadership of Prof. Puchan, the faculty has established a QM system which forms the basis for one of only a few ISO 9001:2015 certified degree programs in Germany.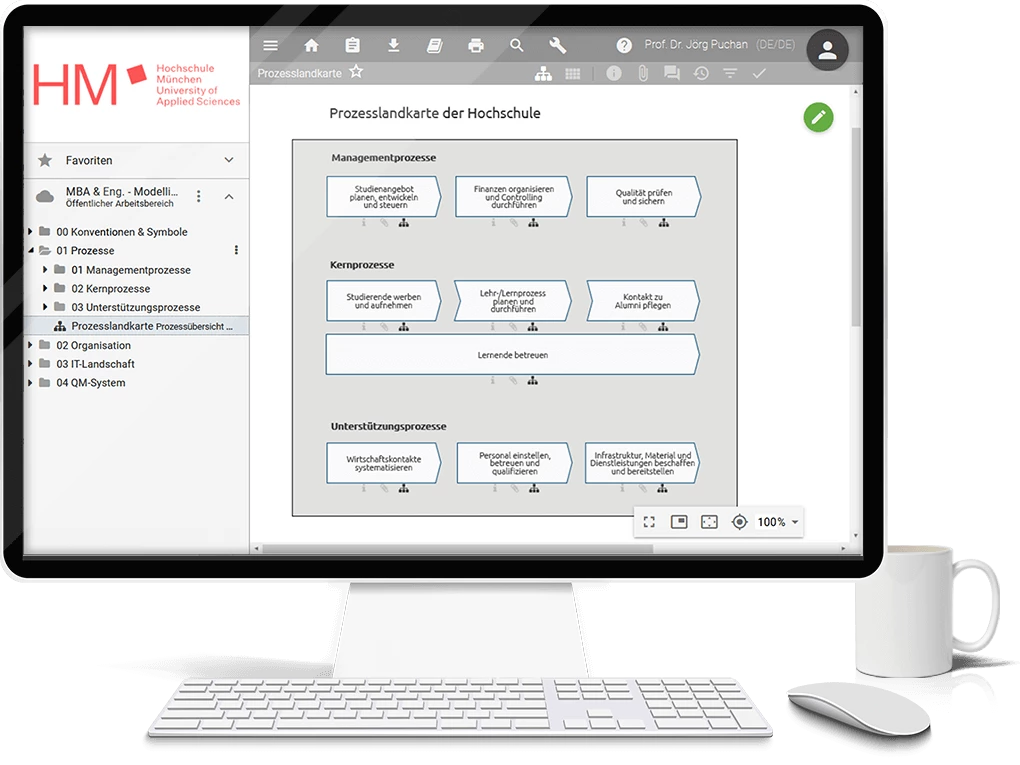 A QM certificate and graduates who understand BPM and QM
During the course, a large number of faculty processes have been examined and included in BIC Platform in recent years. With the quality management system, a status quo was established that is regularly evaluated and optimized. As Dean of Studies, Prof. Puchan benefits personally from the transparency of the system - together with his colleagues, for example, he was able to quickly react to the switch to digital teaching forced by the Corona pandemic and implement online processes swiftly. Looking at the graduates, the benefits of his idea become even more clear: before they enter the professional world, they are actively involved in the development of a certified QM system. Prof. Puchan also contributes his positive experience with BIC Platform as a lecturer in business informatics at the Baden-Wuerttemberg Cooperative State University Villingen-Schwenningen.
About the University of Applied Sciences Munich
Munich University of Applied Sciences is one of the largest universities for applied sciences in Germany. With its broad range of courses, strong focus on applied research and practical orientation with partners from business, society and politics, it offers students excellent opportunities in the job market and in academia. For years, the Faculty of Industrial Engineering and Management has achieved top rankings in renowned publications such as Wirtschaftswoche.
Questions about
our references?
We look forward to your request and would be happy to help you.
Your personal contact person is:

Benedikt Siebrecht
sales@gbtec.com
+49 234 97645 -110