Simulation in BIC GRC Solutions
For many companies, a purely qualitative assessment is no longer appropriate; they are increasingly moving in the direction of quantitative assessment, often in preparation for the use of simulation methods. Simulations give companies more robust results than looking at expected value, as calculating expected values is often flawed. Simulations, on the other hand, do not provide an absolute value, but present results as arbitrary quantiles. In BIC, simulation is an integral part of every GRC Solution. The results of the simulation allow to consider different options, potential actions and possible consequences in the context of a decision making process.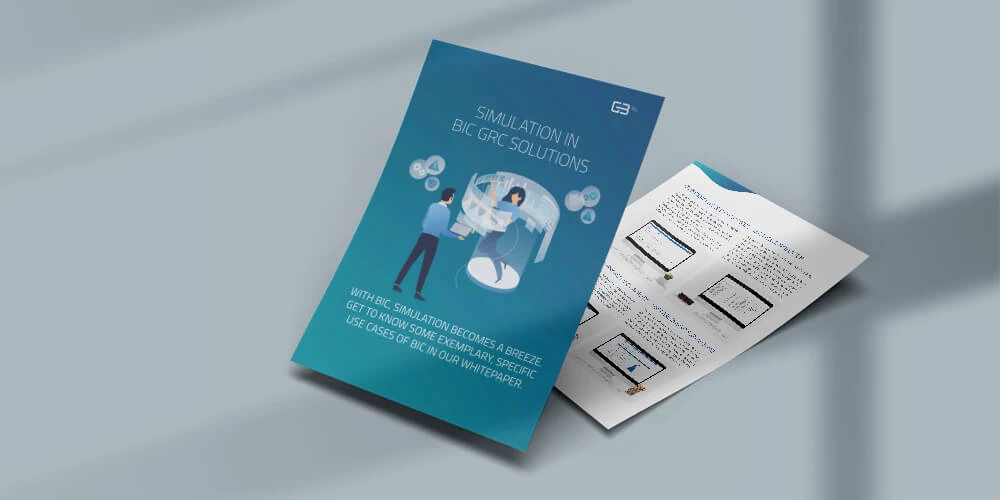 With our BIC GRC Solutions, simulation will be an easy task. Map your entire risk management process including Monte Carlo simulation in BIC and improve your analysis capabilities of the overall risk situation in your company. In the whitepaper, you will also learn about exemplary use cases for the following aspects:
Determination of empirical quantiles
Risk aggregation
Risk bearing capacity
Correlation
Budget for measures
Risk stressing
You can also read about the benefits of using Monte Carlo simulations and the challenges risk managers face in the context of quantification and Monte Carlo simulation.
Do you have any questions?
Do you have any questions about our products or services?
Our experts will gladly assist you and look forward to your request.