Unsatisfied with your BPM solution?
It's time to upgrade to the best alternative on the Business Process Management tool market!
In the era of digital transformation, Business Process Management (BPM) plays a vital role. Seamless process management relies on top-notch software. But what if your current solution no longer fits the bill, given new priorities or changed circumstances? It's time to explore better alternatives.
Why GBTEC stands out as the best BPM alternative
As a dedicated Business Process Manager, you strive for high-performance business processes that drive cost reductions, mitigate risks, boost efficiency, and enhance customer satisfaction. At GBTEC, we are here to empower you with cutting-edge, adaptable, and user-friendly software that effortlessly meets the most complex requirements and surpasses other BPM tools like SAP Signavio® or ARIS®.

Trusted by thousands of users & analysts
Superior features and outstanding usability at unbeatable prices! Take your operational performance to a whole new level with our leading solutions for intelligent business process management. With the BIC Platform, you rely on a high-performance software that is perfectly tailored to your company's needs in terms of technology, functionality and look & feel.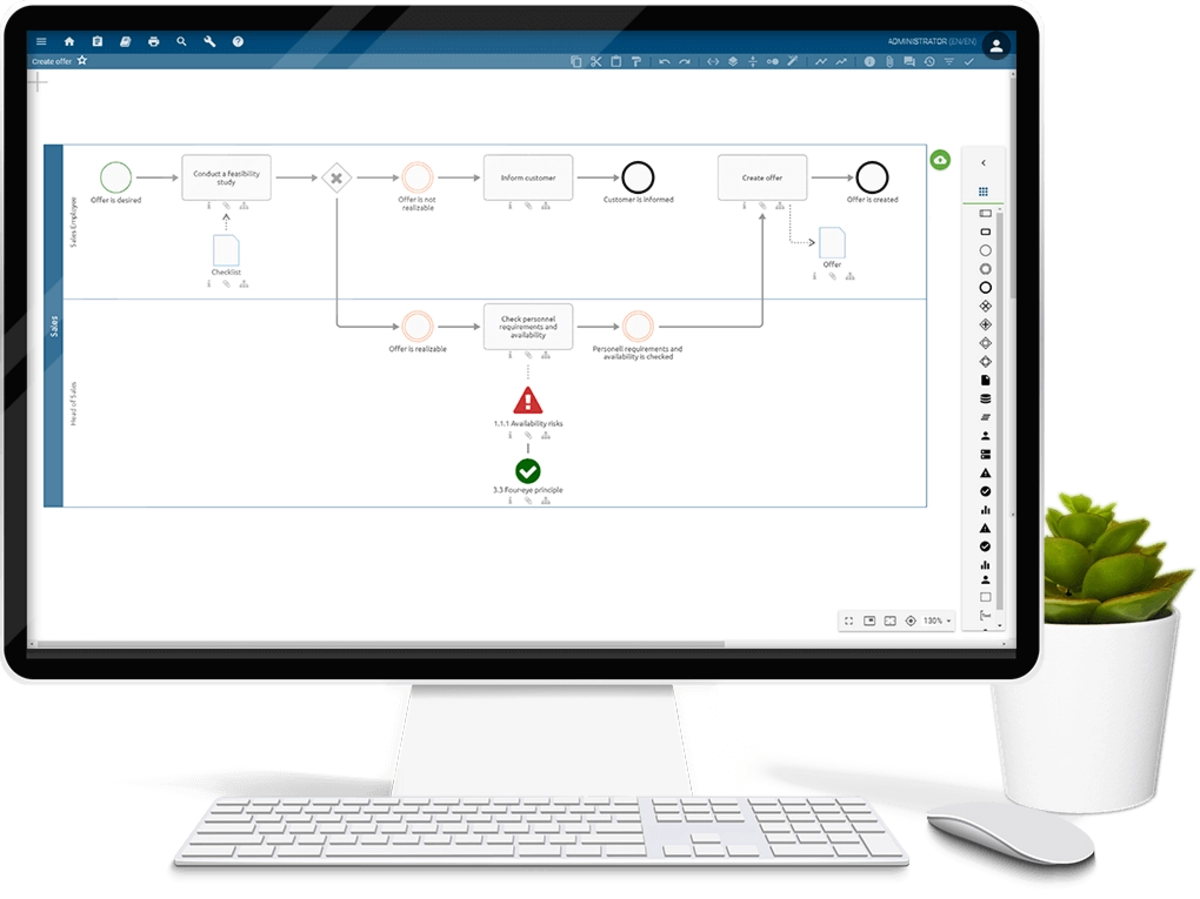 Hundreds of BPM users have already made the switch:
Automated data migration makes the changeover effortless and simple
Our powerful BPM suite has convinced you, but you are worried about migrating your existing processes? Then we have good news! The transfer of existing processes from tools like SAP Signavio or ARIS is easy, fast and uncomplicated with the specially built "BIC Converter". Any diagram types and notations such as BPMN 2.0, event-driven process chains (EPC), organizational charts, value chains (VCD), customer journey maps and much more can be imported into BIC Platform automatically and without manual effort. And the best is yet to come: If you are looking to change your notation from EPC to BPMN, BIC Platform automatically transforms your process models to the international standard BPMN 2.0.
With our Process Factory, you can revise legacy data and have modeling or convention errors fixed. Our clean and fast migration procedure checks, updates and transfers your process data in the shortest possible time - without downtime and duplication of work! Benefit from the most user-friendly BPM system on the market and unleash the power that lies within your processes!
Success Story:
Knorr-Bremse replaces ARIS® with the BIC Platform
Since switching to the BIC Platform, Knorr-Bremse enjoys a sensational user experience and powerful BPM features.
For more than 20 years, Knorr-Bremse has been committed to excellent processes in the context of Business Process Management - no wonder that the company's demands on its BPM tool are correspondingly high. In order to reduce the complexity of process modeling and to create a modern BPM platform for process communication and collaboration, the global market leader for braking systems replaced its previous BPM software ARIS® with GBTEC's BIC Platform - with great success! The modern design and ease of use sparked a noticeably higher user acceptance. During the migration, several thousand process models of different notations in up to 12 languages were seamlessly transferred via the BIC Converter. Since then, Knorr-Bremse has benefited from accelerated process modeling, an innovative process portal for all its employees, and the automation of previously manual activities.
Feature overview: GBTEC's BIC Platform is convincing in every respect
With the multitude of BPM providers and corresponding tools, it is easy to lose track. To ensure that the decision is made in favor of the right BPM system, an intensive comparison of the providers is advisable. But what exactly makes BIC Platform the best alternative on the BPM market? We have compiled an overview of the most important features for you!
| | BIC Platform |
| --- | --- |
| Ease of use | |
| Web-based use | |
| Customer support | |
| Mobile usage | |
| Multilingual | |
| Process mapping | |
| Standard modeling notations | |
| Process archive and change history | |
| Process portal | |
| Collaboration opportunities | |
| Task- and document management | |
| Risk management | |
| Process automation based on no code | |
| | BIC Platform |
| --- | --- |
| RPA Integration | |
| Automated Process Discovery | |
| Real-time measurement of processes | |
| Predictive monitoring | |
| Administration & Configuration | |
| Reporting and manuals | |
| Price flexibility | |
| Ease of use | |
| Deployment | |
| Dashboards & Heatmaps | |
| Audit-trail | |
| Trainings and Services | |
| Flexible expansion of the product range | |
Full-stack BPM suite for holistic business process transformation
Our smart and intuitive BPM modules enable a fully effective transformation and optimization of business processes. From mapping to automation to process mining, you streamline your operational processes from start to finish in one software solution.
Do you have any questions?
Do you have any questions about our products or services?
Our experts will gladly assist you and look forward to your request.